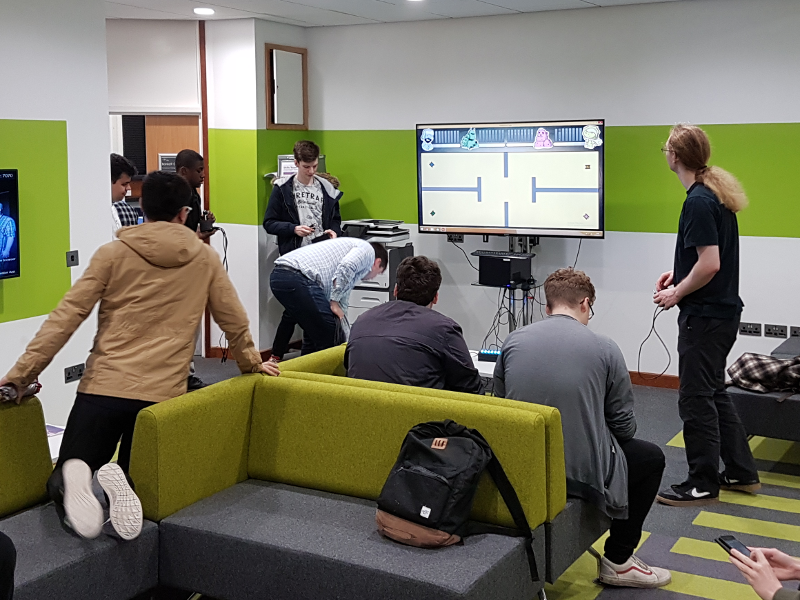 To cap off our induction week we ran a Bored? Games! event. Specifically the Festival of Daring and Excitement.
Still wondering? Let me explain.
Games are fun. Games are engaging. Games are a great way to interact with strangers and find some common ground. These are some of the reasons why I run the Bored? Games! events in Computer Science. My friend and colleague has suggested that the real reason is because we have no friends and need to railroad a bunch of students to play games with us and that is totally not mostly true.
There are multiple such events run throughout the year including a Christmas Bash and an Easter Eggstravaganza. The most recent event was the Festival of Daring and Excitement which is the student induction edition of Bored? Games!
We had a host of activities available in the Computer Science zone of the Robert Blackburn building with brilliant board games in 312 the famous Design Lab, a selection of consoles hooked up to the TVs in the common social area outside it, and ComSoc (https://twitter.com/hull_comsoc) running networked PC games and their Nintendo Switch in one of our computer labs.

Apologies to the unfortunate individual in the picture above that had their face somewhat mangled by the panorama that I took of the gaming fun being facilitated by Com Soc in our computer lab.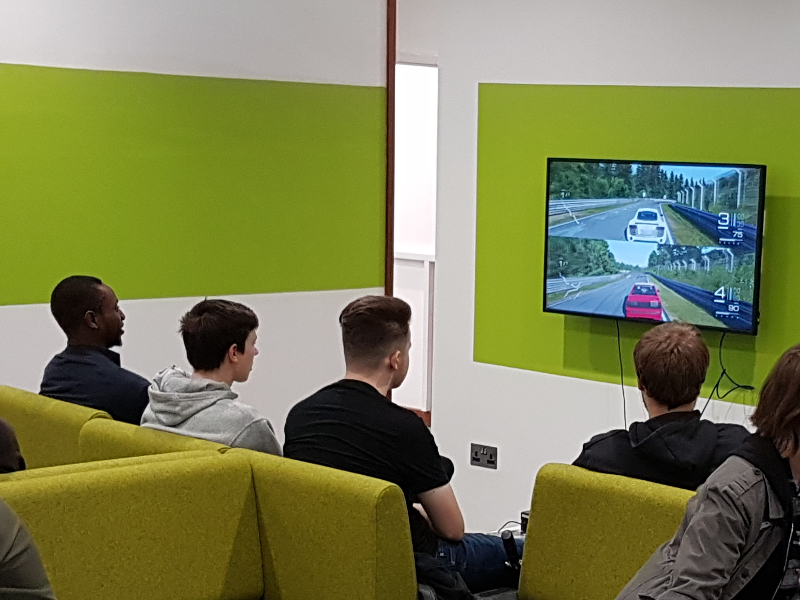 Usually these TVs in the common area are setup to accept wireless connections with students' devices so that they can collaborate on team projects or do joint revision sessions. I finally managed to figure out how to get them working with the games consoles that we have in Computer Science.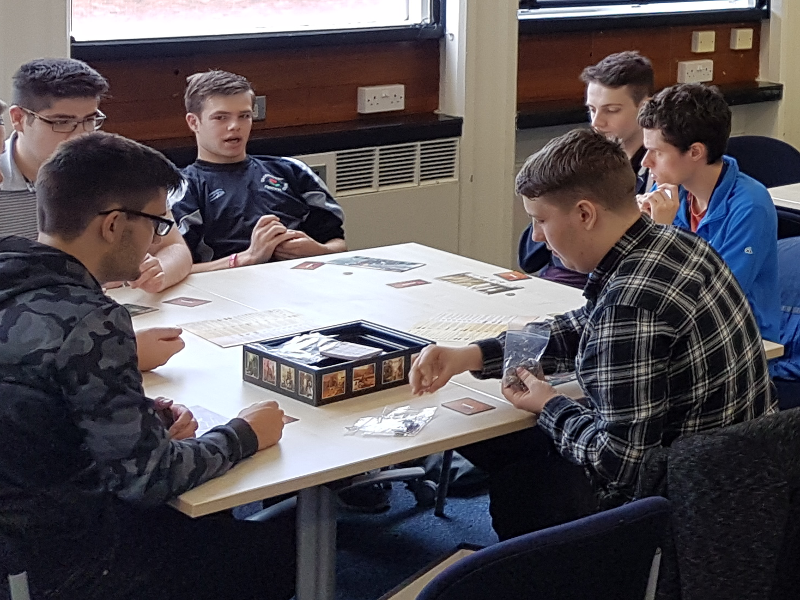 Seven Wonders was just one of the great boardgames that was being enjoyed in the Design Lab. I myself got stuck in to some wonderful Coup: a game of bluff, social deduction, and general manipulation. I managed to engineer a fabulous victory involving sneakiness and political weaving in the first game. In the second game however I made the terribly foolish error of unconvincingly claiming to be the Contessa when I was confronted with an Assassin promptly ending my part in the game.
It was also nice to get Troublesome Tanks out again for some play. The feature picture (at the top of the page) is our very own game running on the big screen. We definitely need to add the ability to hotplug the custom 3d printed Arduino based controllers so that games with varying numbers of players can be setup more easily. On the opposite wall (not pictured) we had a modified version of the game running which I converted to run with XBox controllers instead. That seemed to work quite well as well.
I was pleased with how it all went and it was great to meet and interact with our new students in a different setting.
Roll on the next one which, since you were asking, is Bored? Games! Christmas Bash 2018 Wednesday 12th December.