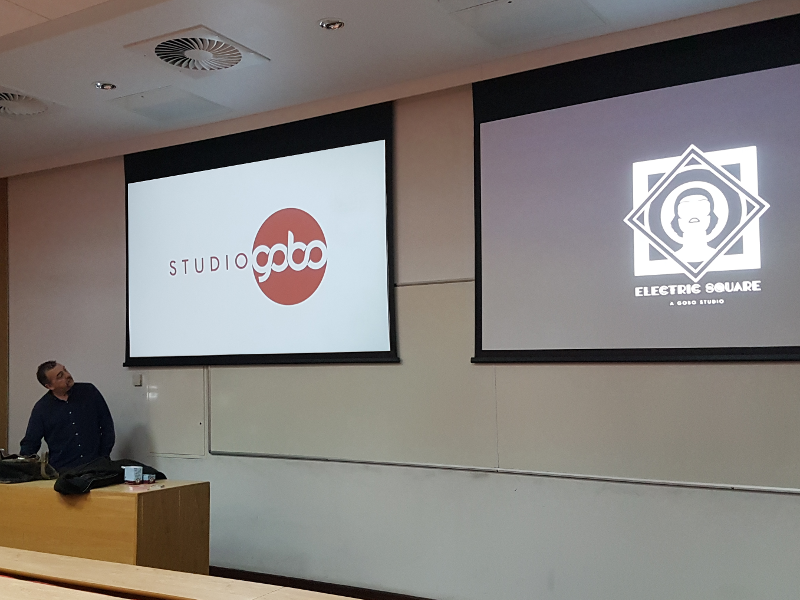 Yesterday, Terry Haynes from Studio Gobo and Electric Square came to Computer Science to talk about why our students might like to work there.
Studio Gobo and Electric Square are a pair of games studios based in Brighton and Hove on the south coast. Apparently they used to be Studio Gobo Brighton and Studio Gobo Hove, but found that that was a bit confusing when press releases and the like were concerned so they rebranded one of them to solve that.
It sounds like they put a great deal of effort in to the wellbeing and happiness of their staff including having a very well specified kitchen that guest chefs come to cook in on Fridays for the team. There are also a bunch of inclusive social activities that don't just consider the employees but also their families too.
Plus of course they are doing cutting edge games creation and are working on some great projects.
Thanks to Terry for coming up. It was great to put a face to the phone calls.