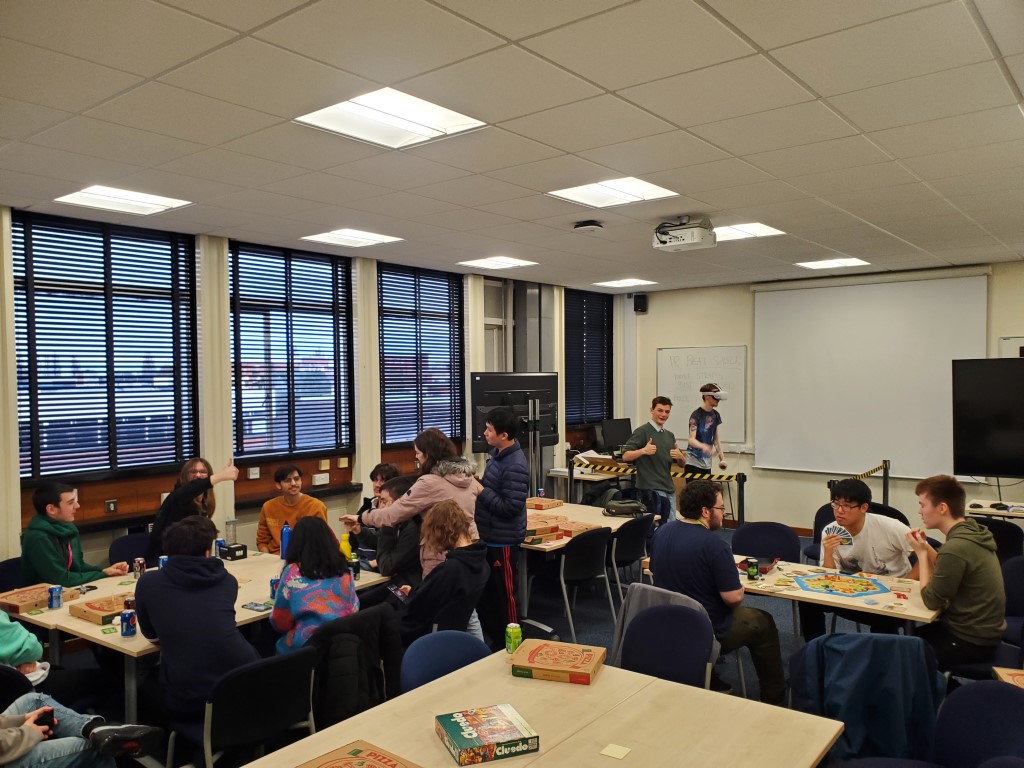 Back at the beginning of the academic year, we were all geared up to run the Festival of Daring and Excitement. However, upon arriving at the University the day of the event, I discovered that all the doors to the building were taped off and a strictly no entry sign was stuck to the doors. Cue me rushing around like a lunatic trying to find out what happened, and telling as many people as quickly as possible that we would have to cancel the event and try again another day.
Another day arrived.
I scheduled the event to run the same day as the UK and Ireland Programming competition so that I could manage both at the same time. Just a short jog down the corridor.
As usual we had the Board Game Society and the Gaming Society come and bring their games. We also set up the Band Hero kit which is always popular.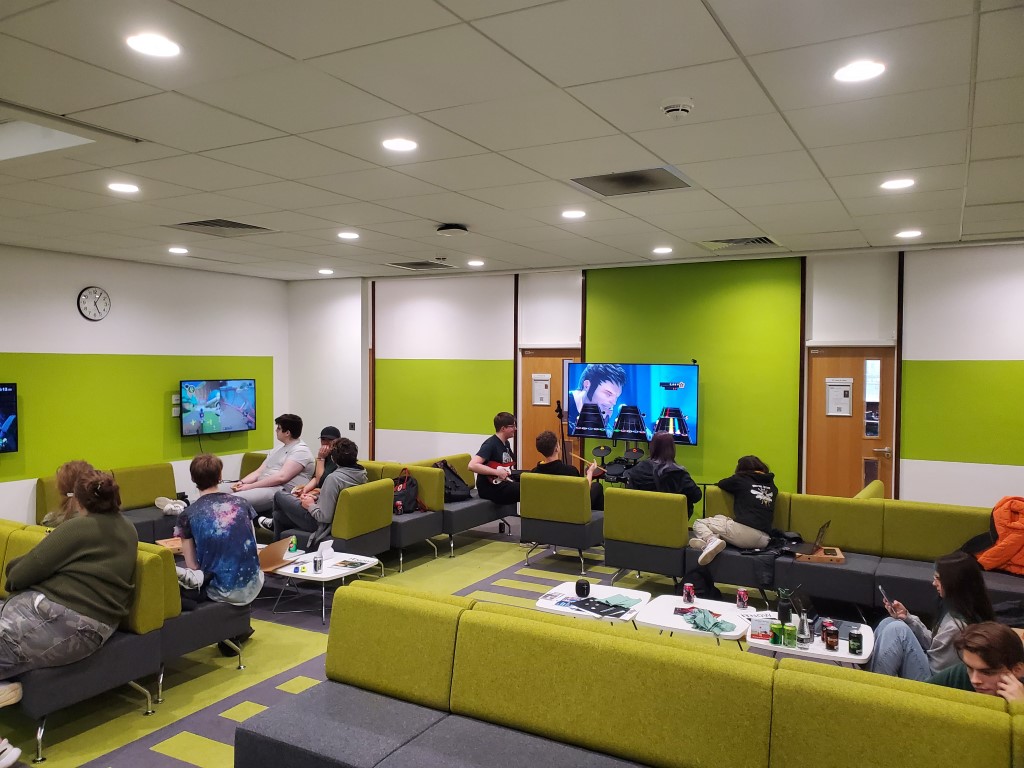 Beat Saber was in action with the standing challenge to beat my score. There were numerous takers and, cue fanfare, Jack B. was successful, posting a comfortably better score. I made one attempt to edge past it, but he was undefeated. So, as is customary, a loss meant I had to surrender the shirt from my back. By which I mean the shirt from my box; my big box of t-shirts that I have for just such an occasion. Well done Jack, a worthy opponent.
Sadly, the magnificent Taking the Hiss was wounded. It was clear that it was still "working" in that you could move the wand around and it was registering scores. Unfortunately, the snake resolutely refused to chase you. Or at least it was doing so wearing an invisibility cloak. Something is up with the LEDs so we will have to track down the fault and fix it.