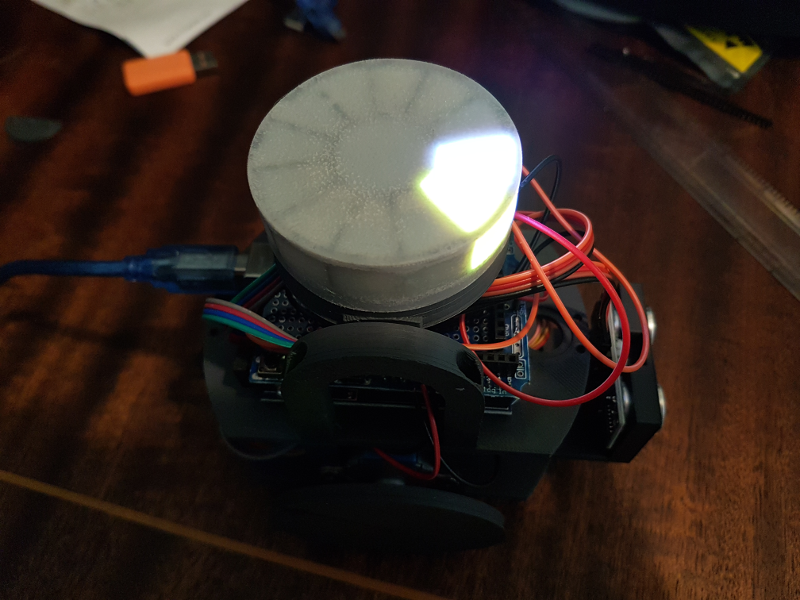 This is a little of a public service announcement as I didn't follow the instructions and have now killed my NeoPixel ring leds.
At the top of the NeoPixel Best Practices information (https://learn.adafruit.com/adafruit-neopixel-uberguide/best-practices) is some text about including a capacitor across the positive and negative terminals of the NeoPixels and a resistor in line with the data pin.
I didn't have either of these things and was impatient to make things happen. Things were definitely happening and it was exciting to progress. However, the lighting configuration in the picture above is not what it is supposed to be doing. I think that the lack of those precautions means that I have killed the control chips in the LEDs and so now they are dead.
Smiler remains chipper (I glued her smile on) and I have a replacement pixel ring on the way along with the capacitor and resistor that I should have used in the first place. I also have a selection of male-male, male-female connectors on the way so I can tidy up the wiring a bit.
How does the expression go? More haste, less speed.