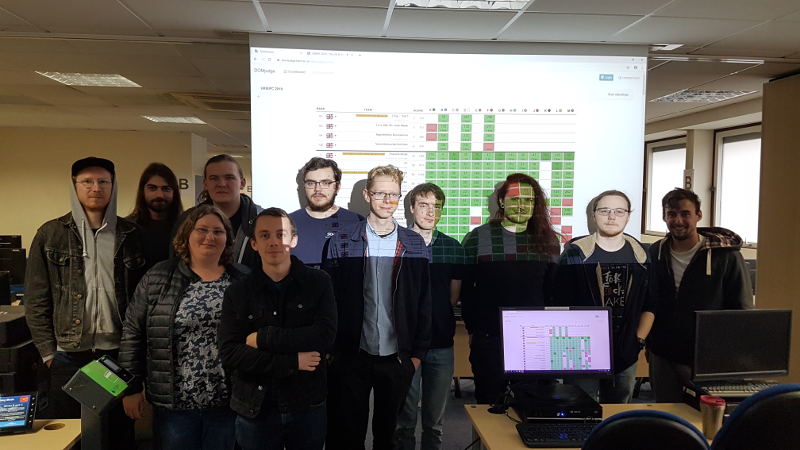 This is a bit of a while coming, mostly down to the need to generate Mobile Devices content each week. Better late than never.
Back in mid October we once again took part in the UK and Ireland Programming Competition. We fielded teams for the first time last year and this year doubled our entries with 4 teams. Each team can have up to 3 members and are given 1 computer and 0 internets to solve up to 12 secret programming puzzles in just 5 hours.
This year we had double the number of teams taking part. You heard that right 4 whole teams. They were "["hip", "hip"]", "Error 404: No Team Name", "Algorithmics Anonymous", and "Streichholzschächtelchen".
All of the Hull teams were at approximately the same level with the differences mostly coming down to time of solving the puzzles. 3 puzzles were solved, with the top Hull team placing just outside of the top 100 at 101 out of 175 teams in total.
So well done everyone, and particular congratulations to the top team. Dare I say hip hip array?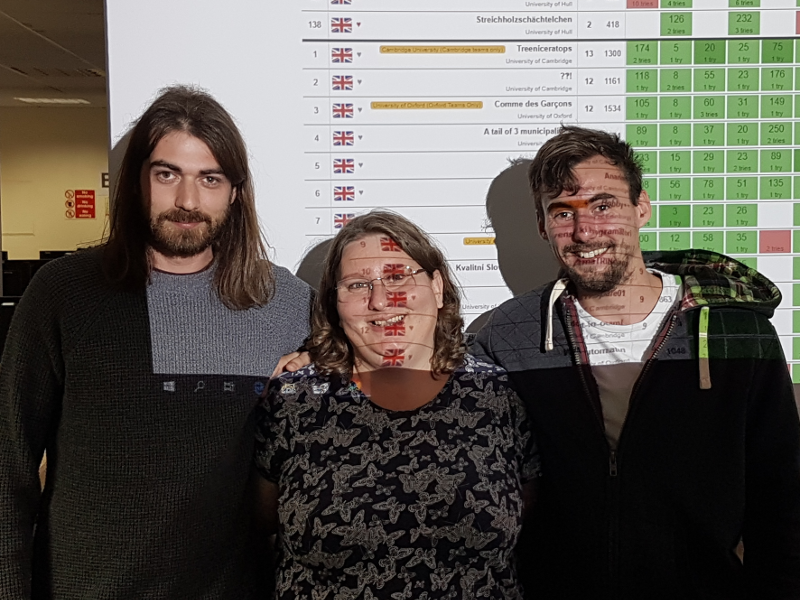 If you fancy having a go at the sort of problems (or to prepare for next year!) then you may like to try https://open.kattis.com/