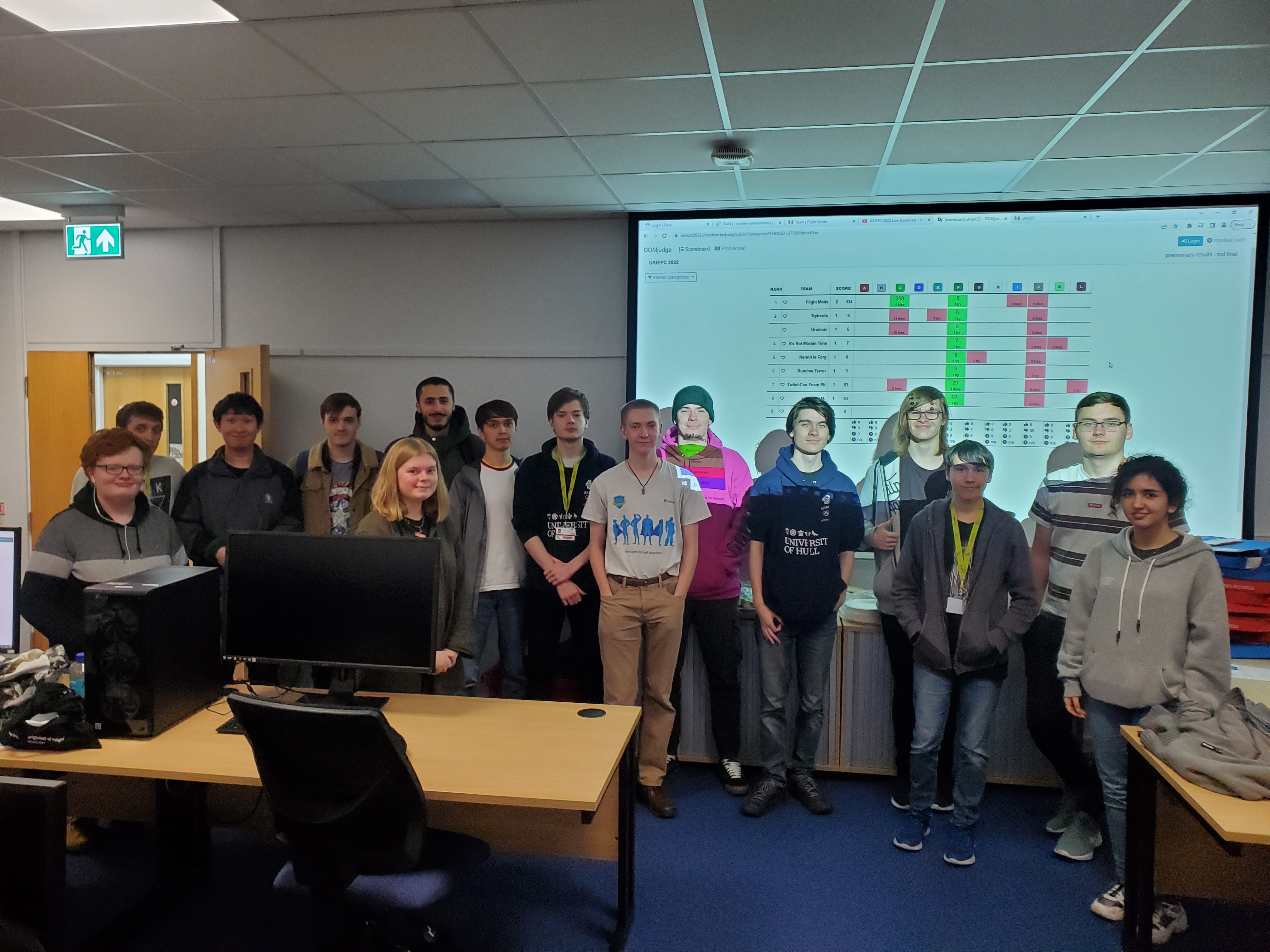 It always seems to take a while for me to get around to writing about this event.
Once again Hull teams took to the field in the UK and Ireland Programming Competition. This year we had a bumper crop of teams applying their brains to some fun algorithmic puzzles. The format is classic: each team can have up to 3 members and are given 1 computer and 0 internets to solve up to 12 secret programming puzzles in just 5 hours.
This year we had eight teams taking part. Which is a new record for us. As usual, we had some fun team names and my favourite was "Runtime Terror" (I love a good pun).
Many thanks to our sponsors for the event Sauce (https://wearesauce.io/). They are a local employer that frequently takes on our graduates. They supplied our terrific teams with some well deserved pizza, some goody bags, and a £50 Amazon voucher for our winning team.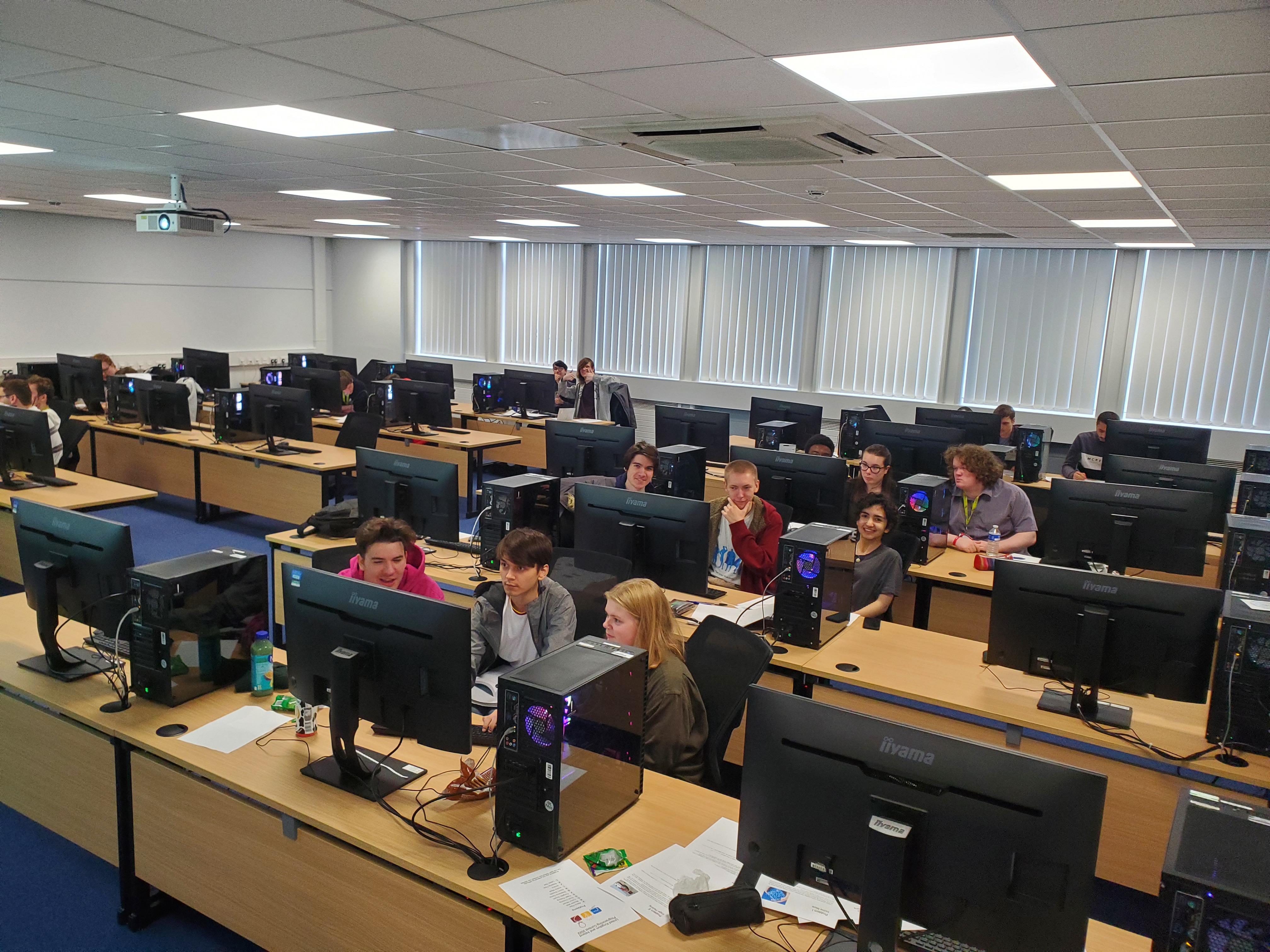 This year the puzzles proved particularly challenging and as we entered the final hour I was becoming increasingly worried about how I was going to split the prize that our sponsor had provided given that all of the teams had solved one puzzle. Thankfully that issue was solved by Flight Mode, a team of our first years, cracking a second puzzle and catapulting them to 81st place overall (out of 124 teams). So well done to them.
It was a great atmosphere and the time flew by.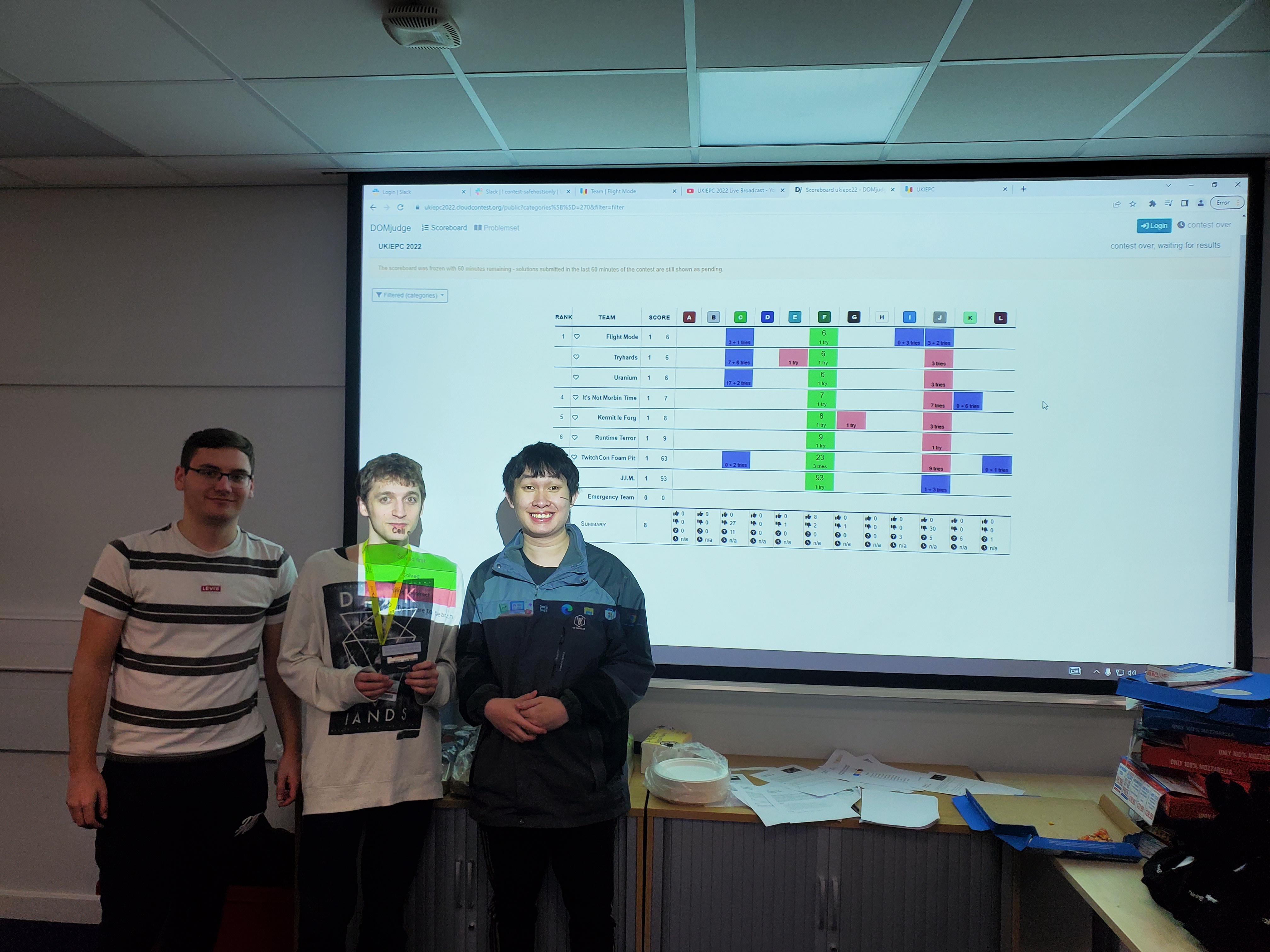 If you fancy having a go at the sort of problems (or to prepare for next year!) then you may like to try https://open.kattis.com/